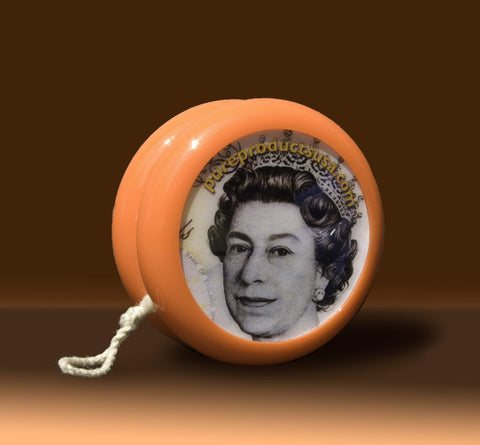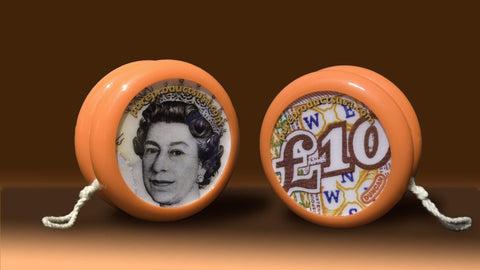 Po-Yo Yo-Yo
Po-yo custom Duncan yo-yo.

God Save The Queen.
The Po-Yo yo-yo sets a new gold standard when it comes to yo-yos. These quality yoyos are manufactured n the U.S.
Double, one-touch movement make yoyoing snap like never before.

Forget Bretton Woods, Now you can do tricks like "Break Out," "Redline," "Trickle Down," and "Dead Cat Bounce" just like the 1%.

You'll never have to care about exit strategies or golden parachutes once you start playing with the Po-Yo. When it comes to face value, this is the kind of yo-yo that really appreciates.

Custom Duncan yo-yo.

FREE Shipping on orders over $100.
Limited stock.